We got snow dumped on us. Enough to make travel hazardous, but not enough to close the office. I found out that my son, who is a senior at college and a pitcher for the baseball team, has mono. It's a major setback for his final season :( I threw myself a pity party and had a few too many Bud Lights with my husband at the local tavern. The long post I was working on last night is still unfinished. I'm losing my focus trying to answer the interview questions Mrs. P sent to me. So, I'm going to ask you to do me a favor – one that will turn my frown upside down.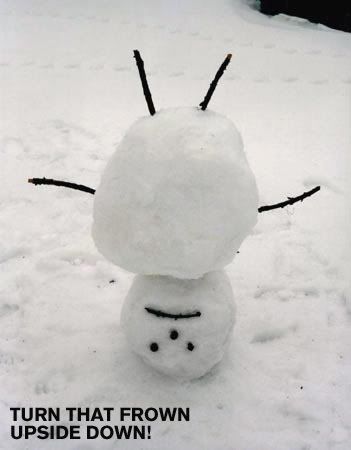 See that blog roll called the "PLAYGROUND" over on the right sidebar? It's there for a reason. I LOVE THOSE BLOGS AND THE GALS THAT RUN THEM!

And while you're visiting, SIGN UP TO FOLLOW. We blog owners love watching that number go up. It makes us feel all warm and fuzzy inside. It's the next best thing to what Rob does to our insides ;) Just don't forget to come back here when my head's a little clearer, though. Night!